Our Approach
Over the next ten years, Xiente will pursue a comprehensive strategy comprising three main components:
Community Prosperity Lab
Mobile Services
Economic Mobility Network
The Hub
The HUB – Where the goal is to thrive, not survive.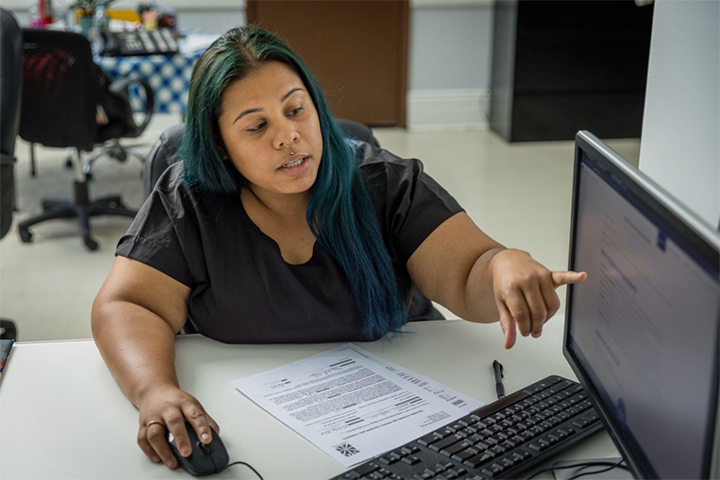 Welcome to the HUB, the centralized resource center at NSCA dedicated to empowering individuals and families on their journey towards economic mobility. Our comprehensive program offers a range of tools and resources designed to uplift our community and provide the necessary support for long-term success.
At the HUB, our dedicated team of Economic Mobility Counselors provides personalized case management to clients, ensuring that each individual receives tailored assistance to address their unique needs. Our services encompass a wide range of areas, including financial aid applications (FAFSA), LIHEAP (Low-Income Home Energy Assistance Program), unemployment assistance, housing and rental support, utility assistance, SSI (Supplemental Security Income), document recovery (such as birth certificates), and referrals to other community resources.
We go beyond simply connecting individuals with benefits; our focus is on intensive case management to empower clients to achieve economic mobility and open doors to better opportunities for themselves and their families. Our economic mobility counselors work closely with each client, providing guidance, advocacy, and access to the tools and resources needed to overcome barriers and achieve their goals.
The HUB serves as a trusted partner in the community, creating a supportive environment where clients can access the services they need to move towards economic independence. By offering intensive casework and a holistic approach to economic mobility, we empower individuals to build a brighter future and create lasting change in their lives.
Join us at the HUB and unlock a wealth of resources, expertise, and personalized support on your path towards economic mobility. Together, we can create a stronger, more prosperous community where everyone has the opportunity to thrive.